WHEN
July 20, 2013 at 2pm - July 21, 2013 at 2am
ABOUT
Community creative space HM157 ( Historical Monument # 157 ) has been serving the greater LA area art lovers officially, for 5 years ! Oh how we have grown since we stumbled into our abandoned Victorian landmark on that fateful rainy day back in early 2008. In DIY community creative space years.. 5 is OLD ! To thank our supporters, we're celebrating in splendiferous style with a Mega Extravaganza July 20Th . 

At this point.. it's do or die for HM157... we must become a sustainable organization. In the interest of continuing our commitment to nurturing artists & showcasing the arts.. we have embarked upon the challenging process of becoming a non-profit... for we are far to legit to quit... we will not go the way of the DIY-nasaurs.

Please join us for this private event for HM157 supporters, you should make your charitable donation in advance. So mark your calendars ! Come feel the LOVE****
Suggested Non-Profit Donation $ 20 .. 
***While we work on getting our Kickstarter campaign finished, please make your donation through this Paypal button. All funds made through PayPall & Kickstarter will go towards helping HM157 establish Non-Profit status & will allow us to put on this anniversary party!***
HM157 is located at 3110 N. Broadway, Los Angeles, CA 90031.
---
From 2-5 we will have free delightful locally sourced, vegan catering by 
PLANTSPARTY
*
Free refreshments ALL DAY, Food truck action after 6PM.
***Saturday, July 20th***
Spend 2PM-2AM with hospitable host : Christof Certik***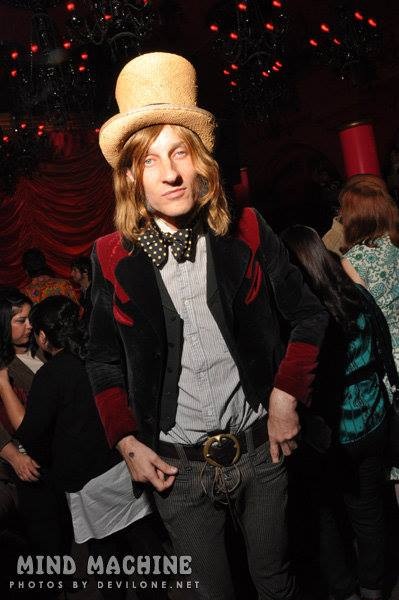 ---
12:15 SURPRISE***
HM157's High Priestess of Visuals : The Mystery Machine, will be messing with your mind as soon as the sun goes down...
************
DJ LONESOME COWBOY ( Chad Brown ) 2-4PM 
In between sets till 6.
Chad Brown knows more about country music than anyone you'll ever meet and DJs what he calls "the real American soul music"—music that comes from places where you can't park—all over the world as DJ The Lonesome Cowboy. He makes music of his own as CB Brand and served as music supervisor for Michael Winterbottom's The Killer Inside Me.  He recently starred in The Oregonian with Jed Maheu of the Small Town Talk DJ collective, which will premiere at Sundance. Chad does not listen to music made after 1986 . 
This Interpreter, Lainna Fader, LA RECORD.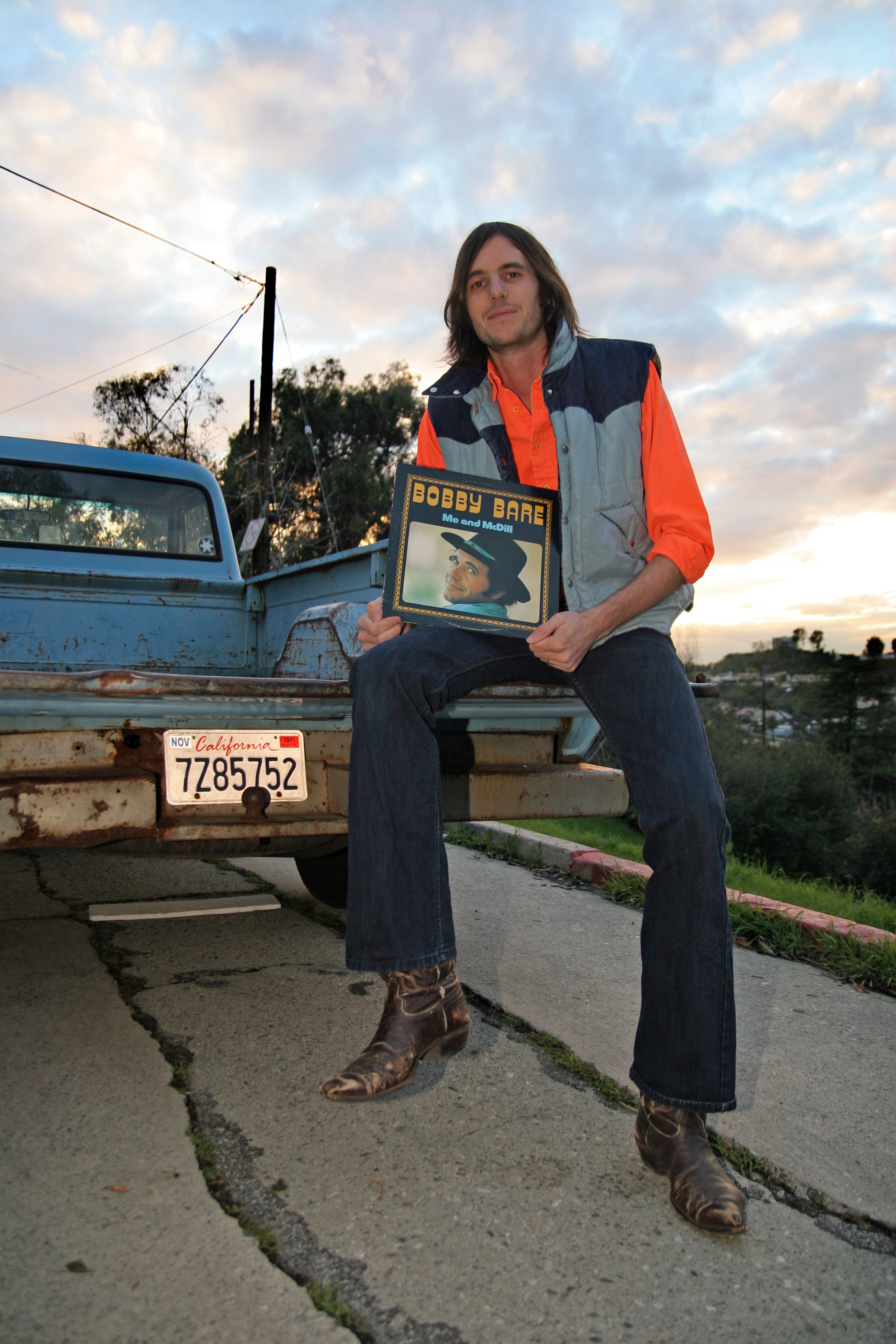 Is a San Francisco based band created by Eric Jonasson, original guitar player for Gram Rabbit, which began as an adventurous solo recording and blossomed into a wonderfully diverse and colorful live performance. They use American folk instruments, synthesizers and binary shamanism to capture, embrace and reflect the beauty, complacency, insanity and potential of our western society. The band has settled in San Francisco but strongly resonates it's musical origins of the high Mojave desert and central California farmlands.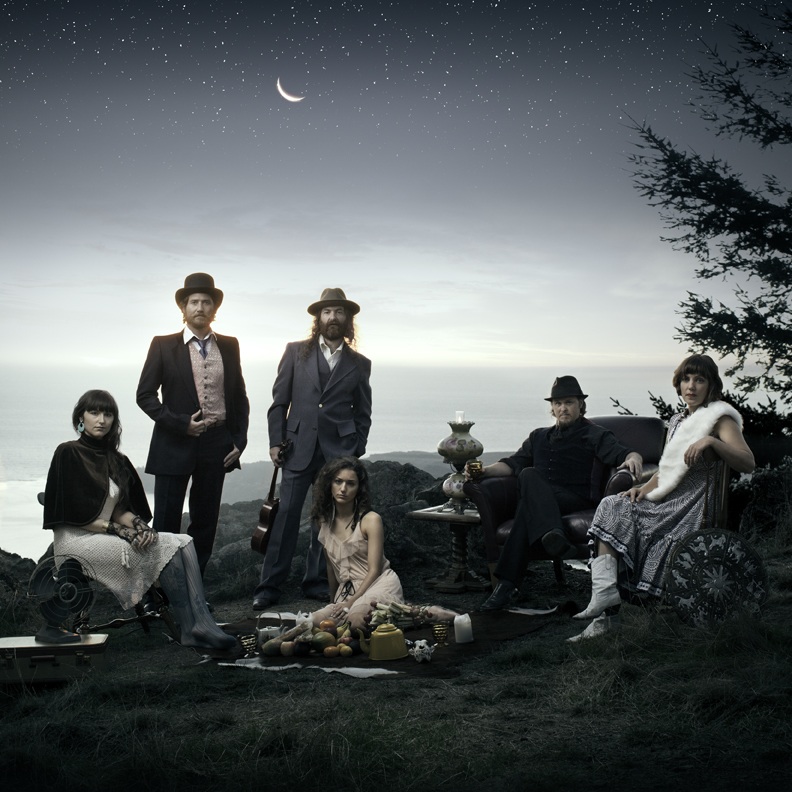 LOS ANGELES, CALIFORNIA 
Ruthann has become a special figure in the new folk music community of Los Angeles. Like a fairy grandmother, she has deep knowledge about the world and seems to float before your eyes. Friedman partied with Jefferson Airplane and The Association ( She wrote their hit song "Windy" ) and gained her wisdom from walking on the wild side of life. While her music is grounded in this dimension, she reveals the psychedelic in a story told how it is, anchored by her guitar and unique voice. She is a wise woman .
DAIANA FEUER, LA RECORD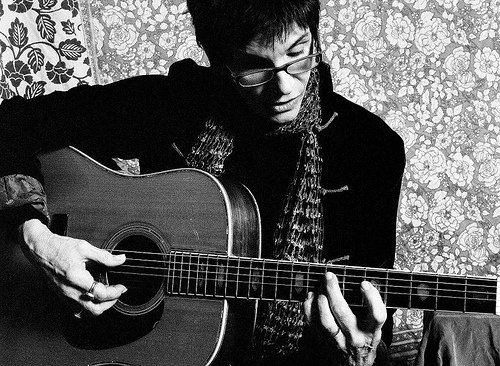 Whispering Pines is a five piece cosmic California boogie band that sounds as though it was lifted straight  out of the Laurel Canyon music scene that overtook  the City of Angels in the late 1960's… with a little Allman-style  southern soul tossed in for good measure. If the musical homage to the sounds of the past isn't clue enough to where this band is coming from, their name is lifted straight from a classic track by The Band.  
CD BABY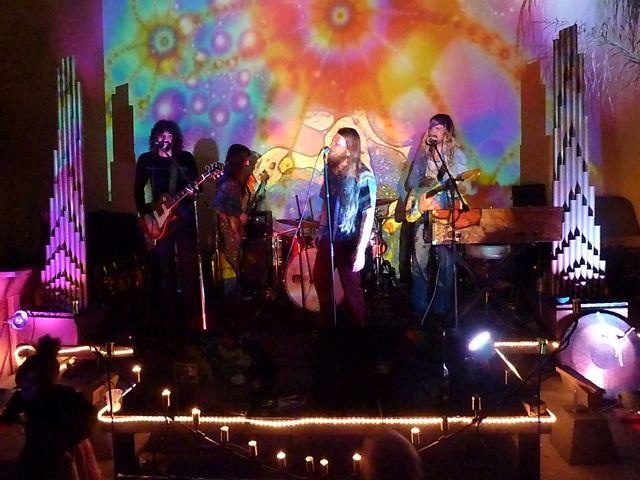 Circuitry & Poetry

Circuitry and Poetry is an experimental performance art project which pairs the black art of Jeff Boynton's circuit bending music with the mulit-communicative art of Mona Jean Cedar's dance, sign language and poetry.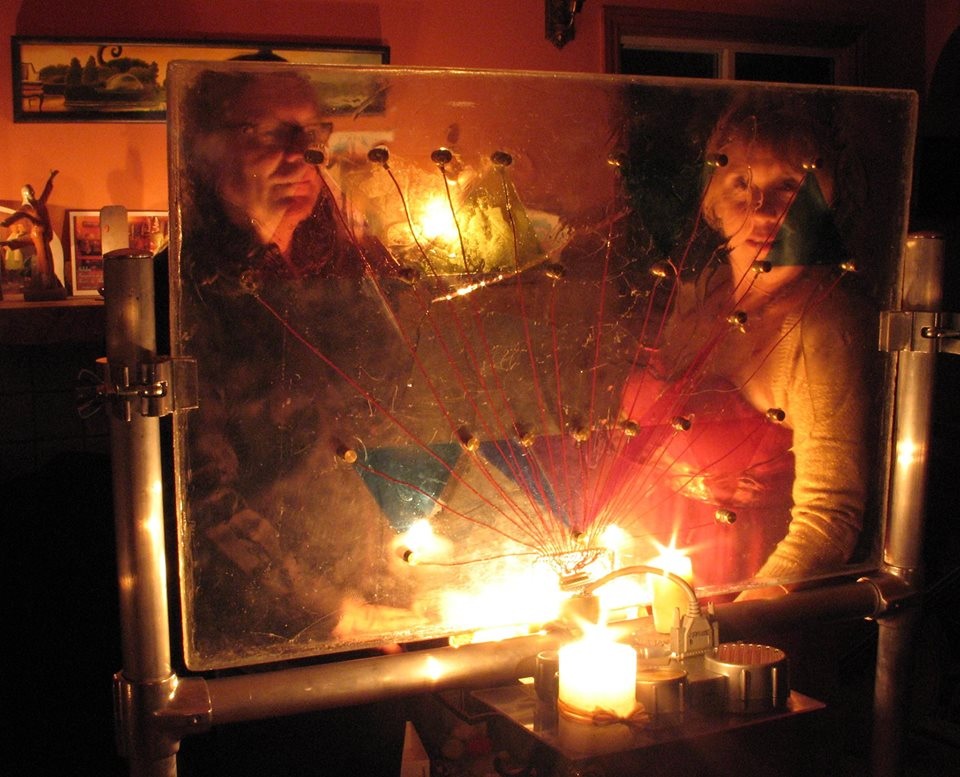 "IVR is a psychotropicturesque quasi-nomadic music tribe roaming the jungles of Los Angeles. They employ violin, charango, guitar, drums, bass, voice, harp, banjo, kazoo, harmonium, saran wrap, sitar, megaphone, and other sonic confibulations to weave landscapes of otherworldly, folksy, and volcanic rock music. Their performance causes audiences to enter a state of frenzied joyous dancing, leaping, frothing, singing, moshing, and bewilderment. Having entered into their world, I have peered into the strange polyphonic canyons of their realm, and have no choice but to remain and chronicle their journey. I will not be returning to civilization.
—From the recovered Field Notebook of missing Anthropologist Dr. Theophrastus Bombastus III.
From parts Unkown...
Rising out of the FMLY DIY art collective, the Los Angeles duo, Dream Panther draws inspiration from world music, their six track offering is a hazy atmospheric soundscape of electronica, R&B, and ethereal vocals that effortlessly waft through the air. The Duo's smooth, soulful vocals layered over airy sultry beats are referred to as post-gangster soul wave.
The Fancy Space People began when the unlikely duo of Germs drummer DON BOLLES and quirky solo chanteuse NO-RA KEYES, started receiving communications from invisible entities claiming to be from Fancy Space, asking them to present their presumably benevolent messages to the people of Earth, secreted within neo-classic rock tunes. The so-called Fancy Space Rituals, incorporate film, video, smoke, lights, crazy costumes and their uniquely derivative Pleiadian Power Pop to great effect, putting hundreds of bedazzled fans into ecstatic, dervish like states . Their songs range from moody Mellotron hymns to Glitter Rock stompers, Snow Pop to Psychedelic Space Epics, 60s Girl Group to 70s Krautrock, and remind one of the best of T Rex, Bowie, Abba, Sparks, and even Amon Duul II. Can a ridiculously attired Los Angeles Glitter rock space cult, channeling cryptic messages from Fancy Space, really save the Earth and usher in a new Golden Age? Maybe yes; maybe no. But whatever the case, we think you might enjoy a bunch of heroic bubble-glam pop anthems, delivered with an ass-kicking punk rock authority and an almost Crass-like dedication to an alien agenda .
Excerpts taken from the Fancy Space People official bio.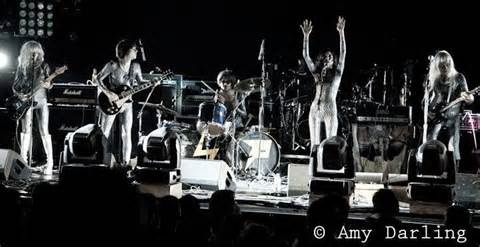 Featherbeard was born in 2007 because a young man could not grow a beard naturally and therefore needed to create a prosthetic.  He used some feathers and thread to make his chin sprout full and lush.  Featherbeard is a performer in various media but most often performs as a musical act blending wry nonsensical comedy with an agnostic mysticism.  Influenced by such a variety of experiences as the chthonic voodoo spirits of New Orleans, the angelic voices of our better selves, the religious doubtfulness of Soren Kierkegaard, the pure voices of John Jacob Niles and Jean Ritchie, the rhythms of Jorge Ben, and many many others, Featherbeard performs sometimes solo and sometimes with a band, but always to the delight of his audience.  He is currently seated in Northeast Los Angeles and enjoys growing ferns and avoiding his computer.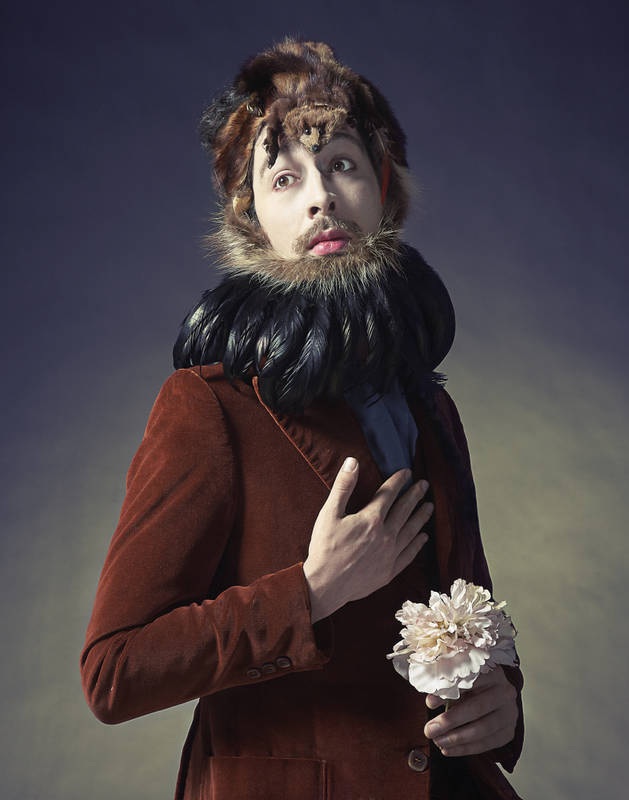 The Amazingly Odious Ari and The Incredibly Capable Miss Puddles have been entertaining and/or ripping off audiences for the past umpteen years with their frustrating acts of magic, galling musicality, shopworn wit, and rustic fashions. Odious Ari, who hails from Brooklyn, has been working the Vaudeville circuit since his own conception in 1899. With his improbably middling career spanning three centuries, it's clear that he'll take quantity over quality any day. Miss Puddles, who hails from Queens, has been winning beauty contests at the most renowned county fairs in the country for an unspecified number of years while continuing to perfect her own sub-genre of modern dance called Swindling. A series of poor life choices caused each of them to flee to Los Angeles where they met and have made a real difference to children and pets ever since.
Odious Ari
LOS ANGELES, CALIFORNIA 
John Quale has been singing from the time he could speak. As a teenager he developed a love for writing music. Enamored with David Bowie, Depeche Mode, opera, madrigals, Gilbert and Sullivan, the Smiths and Gregorian chant, he started to write and record his own music. In 2006, Prince Poppycock was born. While he was studying opera, he completed learning the Figaro aria, "Largo al factotum." He was asked to perform the aria at a nightclub where he was required to wear a wig to perform. He decided to perform as a powdered-wigged baroque dandy, to highlight how the song was about being a fabulous hairdresser. He was an instant hit and is extremely excited to bring Prince Poppycock to America's Got Talent's stage. 
 AMERICA'S GOT TALENT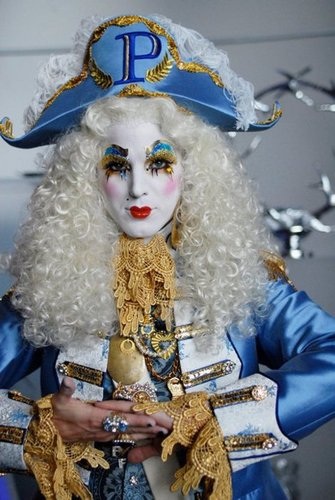 Members of NATIVE FAUNA have also played for these fine bands: SPINDRIFT, CHRISTIAN DEATH, BRIAN JONESTOWN MASSACRE, THE CENTIMETERS, and THE HORRORS. Rising from Earth's molten interiors, up through the waters that flooded Atlantis, on ether, airwave, pawnshops, and pyramids, a crack in the cosmic lining drops you into the basement of a Kraut discotheque.
"Native Fauna make dark tunes for neat people. This band sounds very promising" -Deathrock.com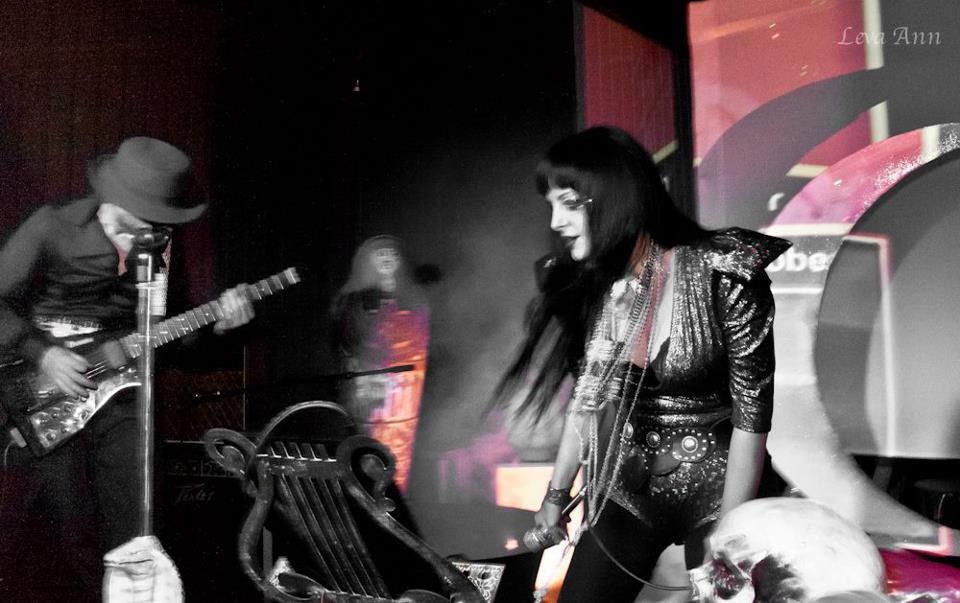 DIRT BIRD
Dirt Bird is an art project from Los Angeles that plays intoxicating and operatic music with haunting vocal harmonies. Piano, harmonium, subtle drums, and bells intermingle with the vocals and create a sound that puts the listener in a dream state.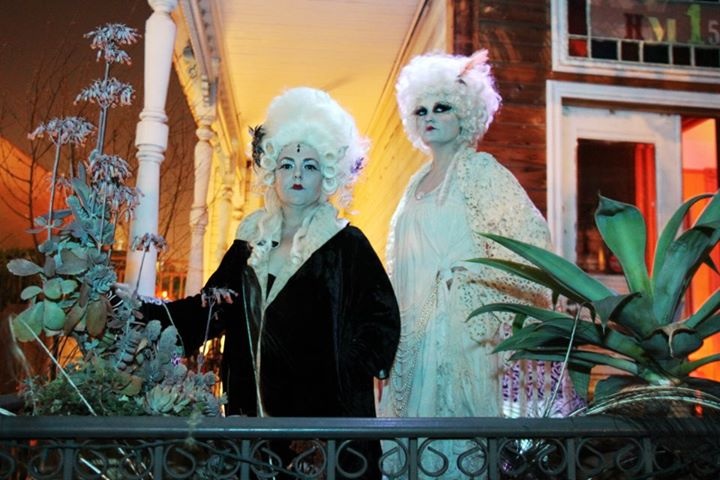 If you have attended a happening at HM157 over the years, odds are you we're riveted to your couch, by the "Eye Opium" projections on the big wall behind the outdoor stage... That's the handy-work of : The Mystery Machine ( HM157's High Priestess of Visuals* )
64 RSVPS

















---

T.J. Petracca
rsvped +1
2013-08-03 12:40:39 -0700

Rebecca Michelson
rsvped
2013-07-20 19:35:56 -0700

Anath White
rsvped
2013-07-20 16:35:31 -0700

Michael Newton
rsvped +3
2013-07-20 13:42:11 -0700

Donald De Leon
rsvped +1
2013-07-20 12:09:25 -0700

Slim Evans
rsvped
2013-07-20 10:28:31 -0700

Mary Welch
rsvped +1
2013-07-19 18:49:17 -0700

Thomas Snyder
rsvped +1
2013-07-19 18:38:58 -0700

Carol Ward
rsvped +4
2013-07-19 12:30:03 -0700

Chris Asmussen
rsvped +1
2013-07-19 12:12:25 -0700

Alia Carroll
rsvped +1
2013-07-19 11:37:08 -0700

Natalie Baack
rsvped +1
2013-07-19 10:04:57 -0700

Michael Rabbitt
rsvped +1
2013-07-13 11:08:08 -0700

Scott Morris
rsvped +1
2013-07-03 22:18:28 -0700

T M
rsvped
2013-06-28 15:10:05 -0700

david ma
rsvped +1
2013-06-28 14:45:37 -0700

Kenneth Do
rsvped +2
2013-06-28 13:52:32 -0700

Pagan George
rsvped +2
2013-06-20 13:55:18 -0700

Rufo Noriega
rsvped +1
2013-06-18 21:12:49 -0700
published this page in
Events
2013-06-04 16:28:52 -0700